Mindbogl helps businesses get noticed by building strong, consistent and identifiable brands.
To be successful, it takes more than just good looks. Every finished design is a creative and visual expression of considerable analysis of your needs, competitive market, appropriate niche and corporate culture. Your challenge is dealt with uniquely, so that the end result is a product of the process. Square pegs don't fit in round holes, no matter how hard you try. Mindbogl helps define and position you in the fast-paced, elbow-to-elbow world we live in, so that your ideal customers can hear you and identify with you in a positive way.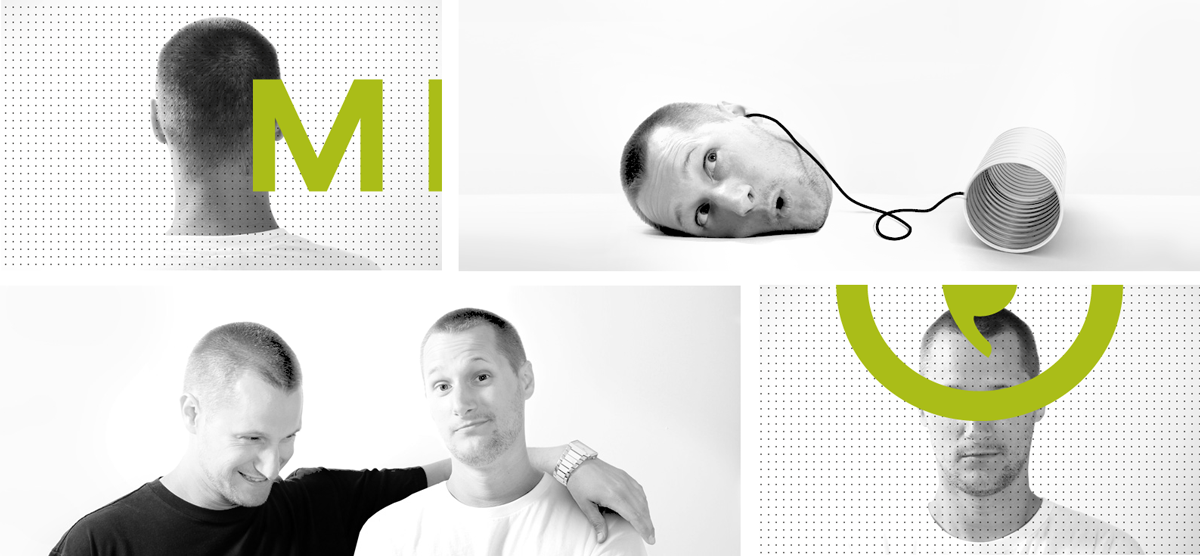 Listen, Listen, Listen
Really, it's that simple. Great graphic design is a visual solution to a communications challenge, and you can't create a solution to a problem you don't understand. Asking the right questions and listening carefully to what you say and what you don't say, is the fuel for my creative thought process and problem solving.
During your design consultation we'll discuss your company's goals, mission, culture and environment, as well as your hopes and visions. Together, we'll establish a clear and direct approach that speaks effectively to your audience.
Beauty & Brains
Attention to the balance of form and function is paramount in everything I create. I love art and creative freedom as much as any designer, and much is to be gained by taking the handcuffs off, but if it misses the mark and doesn't work, then what's the point?
Throughout my portfolio you'll see a large range of styles and brands because my work is defined by my clients needs, not my own agenda. I work closely with my clients throughout the design process so that we remain on target while creating visuals that are original, exciting and ultimately effective. This is where all that listening pays off.
Responsibility isn't a Fad
Design is all about communication. Call me crazy (I've been called worse), but I always call (or email or text or…) my clients back. It's funny to me that I have to even mention this, but I'm reminded often that I'm in the minority. Responsibility , communcation and follow-thru are not only crucial to a finished product we can both be proud of, its crucial to the future of my business. Mindbogl Design is powered by referrals almost entirely, so I can't afford to treat you wrong. I believe in hard work, respect, loyalty, and finishing what you start.
I look forward to a long and lasting relationship with all my clients.
Mind-boggling client service is a free, but priceless add-on.
Brand development isn't just about the destination. Building your identity and brand can be a ton of fun, but also difficult, and requires commitment and communication. Be rest assured, I'll be there every step of the way. There is a reason my clients stay with me year, after year, after year.
what my clients say
If you have any visual communications challenges, chances are Mindbogl can help.
Logo Design
Business Cards
Letterhead, Notecard, Envelopes, Labels
Presentation Folders
Web Design
E-Mail Campaigns
Advertisments
Brochures, Flyers, Sell Sheets
Postcards
Promotional Strategy
Tradeshow Displays
Point of Purchase Displays
Direct Mail Campaigns
Signage
Package Design
Book Design
Apparel Design
Many Other Branding Services
Ready for something amazing?
Let's get started.