My amazing friends and clients at Pillid® recently came to me with a challenge.  They needed a new way to attract new buyers for their little wonder product. We didn't have a lot of information to work with, but we new buyers were busy so we had to make it quick and rad.  It had to be impressive.  And quick, did I mention that?
The concept:  This is a product that's made to hold pills atop your water bottle.  That way you never forget.  But it really can hold anything that's pill related or small enough to fit in the lid.  So anyone can use one.  Carry your supplements, a spare key, your ring while you work out, gum, a small snack… (you get the picture).  After some ridiculous brainstorming, a couple of beers, some long walks in the rain, and few hours in my hyperbaric idea chamber, I came up with the master plan.  Let's let all the people that use Pillid® share their story.
The nitty gritty:  Stay on brand.  Make it sporty and rad.  Get to the point.  Using some stock photography (no time for a photo shoot) and customer testimonials, we had the content we needed.  Now to make it real.  Really real.  So I gave my iMac a shot of attitude, a 5-hr energy or two for me, and an all-nighter (never disrupt the creative flow) , I had it.  I was so excited I couldn't email the comps off fast enough.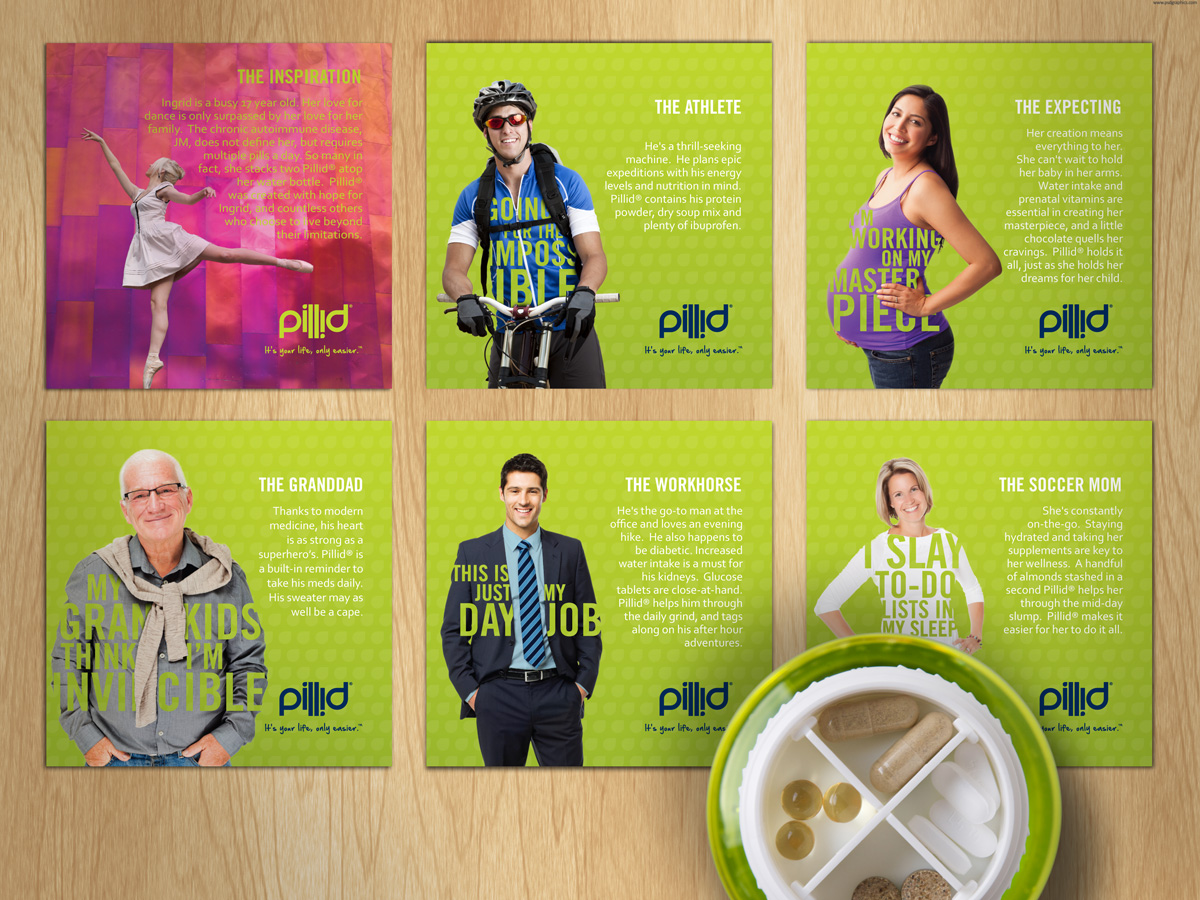 The follow-thru:  Of course the client was thrilled, what did you think?  Well, that's good n' all but we need the buyers to love it.  We printed some postcards and had each one tied to a water bottle with a Pillid®.  A total of 6 in a water bottle holder and shipped it off.  I can't tell you the ending of this story yet as it's top secret, but I heard the preview and it was awesome.  Stay tuned for an update on this one.