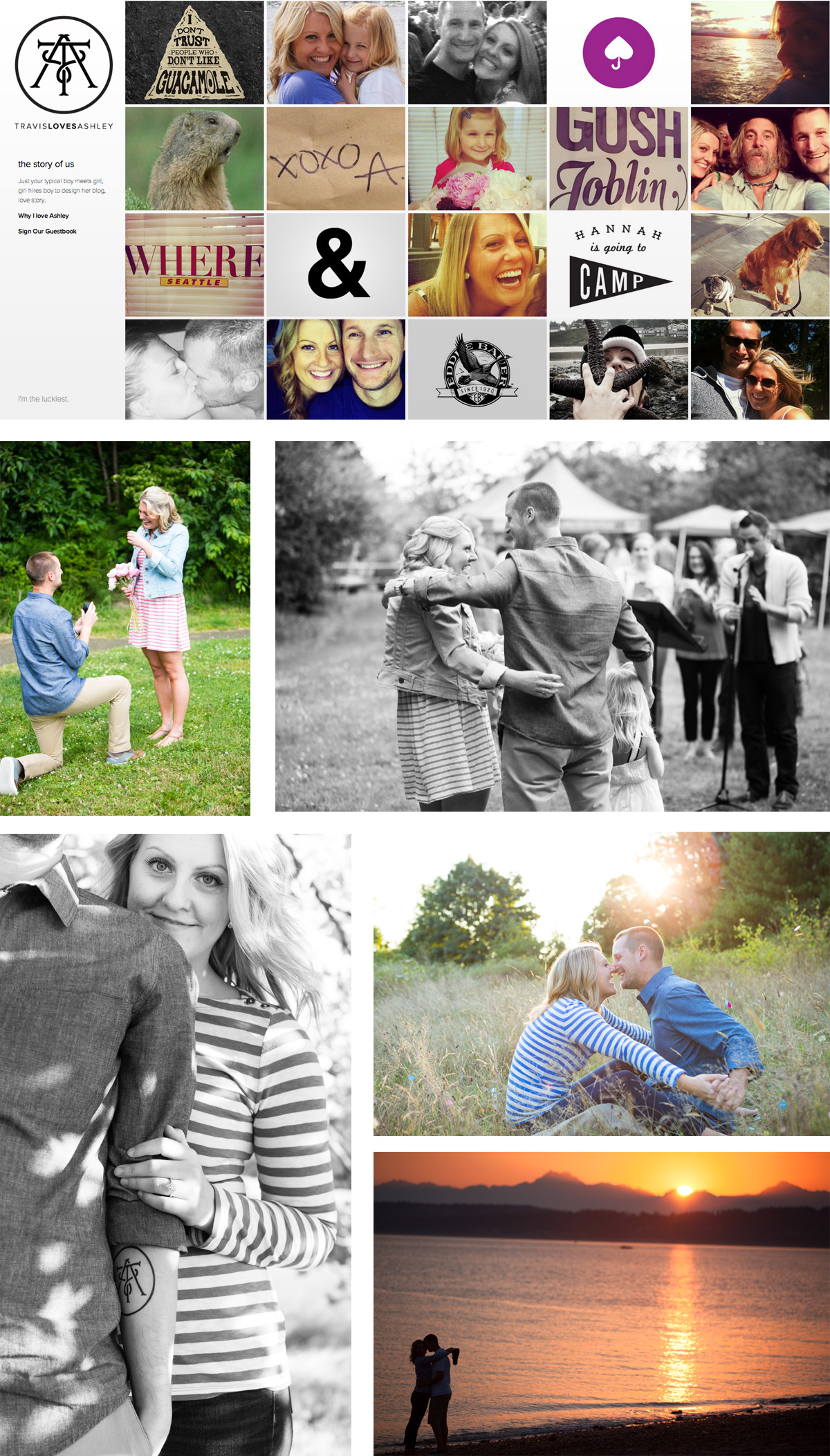 I spent the spring and summer working on possibly the most important design project of my life. I was planning on sealing the deal with my amazing girlfriend and I knew I had to do it in a big way. I designed a custom monogram for the both of us, and then a site that outlines the past 2 years of our relationship and all the things I adore about her. The day was full of pampering and surprises for her, culminating in all her family and friends waiting at a park complete with a serenade by her brother. It went perfectly. The day was more than I could have imagined.
It also turned out that she LOVED the monogram. I knew I liked it, but wasn't exactly sure if she would. So it seemed only reasonable to make it permanent. A few weeks ago, I got my first tattoo!!
Big thanks to the incredible photography from La Vie Photography. Kim and Adam are amazing photographers and even better people.